Discover more from first followers
The First Followers monthly newsletter covers impact investing, venture capital, innovative financing instruments, and venture building.
Over 5,000 subscribers
Hard Questions by LPs to GPs
Building an Impact VC Fund
These are tough times for any first-time fund-manager to fundraise for the fund, but if you are on the journey of Fundraising for the fund, then you might find it extremely useful.
I recently read a post on the Kauffman Fellows blog by Jaclyn Hester, Principal at Foundry Group, on how GPs should prepare themselves. I segmented the questions into specific chunks that are easy to understand. 
"Fundraising is story-telling. Emerging managers often struggle with building a compelling narrative that makes LPs want to dig in and learn more."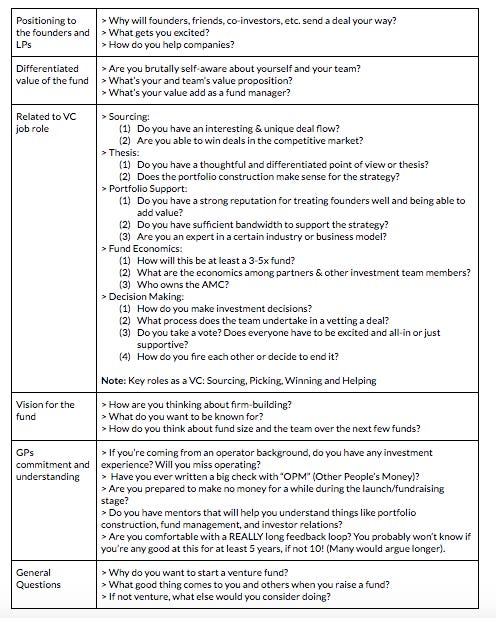 "It's all about the people, especially for emerging managers who don't necessarily have an established track record. LPs are looking for talented, dynamic individuals that will attract talented founders, who will, in turn, attract talented operators to help build their companies."
Curated resources for further curiosity:
---
I am continuously looking for first-time fund managers, that are looking to create their first-time impact funds with an edge or a differentiated value proposition in emerging economies. If you are building one, please do write to me. I would love to learn more from you and would be happy to help in any way.
With Love,
Sagar
---
About
"first followers" is founded by Sagar Tandon, a founding member at Moonshot Ventures. You can reach him at sagar@moonshotventures.org.
Occasionally, he blogs about the responsible investing, tech for good, venture capital, investment thesis, conscious capitalism, collaborative consumption, community, and humane lifestyle.