COVID-19 has been a huge trigger for the whole world to start adopting more and more digital solutions, and this is the pivotal moment for the future of learning and work.
My journey
Almost a year back, I was dreaming of starting my ed-tech Fund, Unlearn Ventures. I wanted to do it because that's all I understand, and I thought I could build one, but being 25 years old, I didn't know what it takes to create an impact ed-tech fund. When I reflect, I find it funny that I even thought of doing it. Crazy! Isn't it?
I am still not a partner or a fund manager, but I am on the journey. I moved to Jakarta, Indonesia, last year to help two people set up an impact-tech fund as a founding member. And hey, I started first followers also, to help first-time impact fund managers, venture builders, and impact investors to learn about how impact funds & studios work so that we accelerate towards an impact economy.
We need a more diverse set of fund managers, which are not just bankers and consultants but also operators and entrepreneurs. Diversity is vital for any industry to sustain and grow, including impact investing and venture capital. I am passionate about bringing in diversity in this space by having more female fund managers and entrepreneurs turned investors & venture builders.
Unlearn Venture Thesis
Let's come back to the Unlearn Venture thesis. My ed-tech thesis is simple, invest across the whole education value chain, be problem-focused, and remain sector & technology-agnostic. While at Gray Matters Capital, I spent time looking at the ventures from early-childhood space to life-long learning. I learned one essential thing, we need to redefine the term education, as education no longer happens just inside the schools but happens across your life, HUH, isn't it suitable for higher LTV and lower CAC? It's a critical sector but has not seen many examples that have built scalable solutions or reached unicorn status.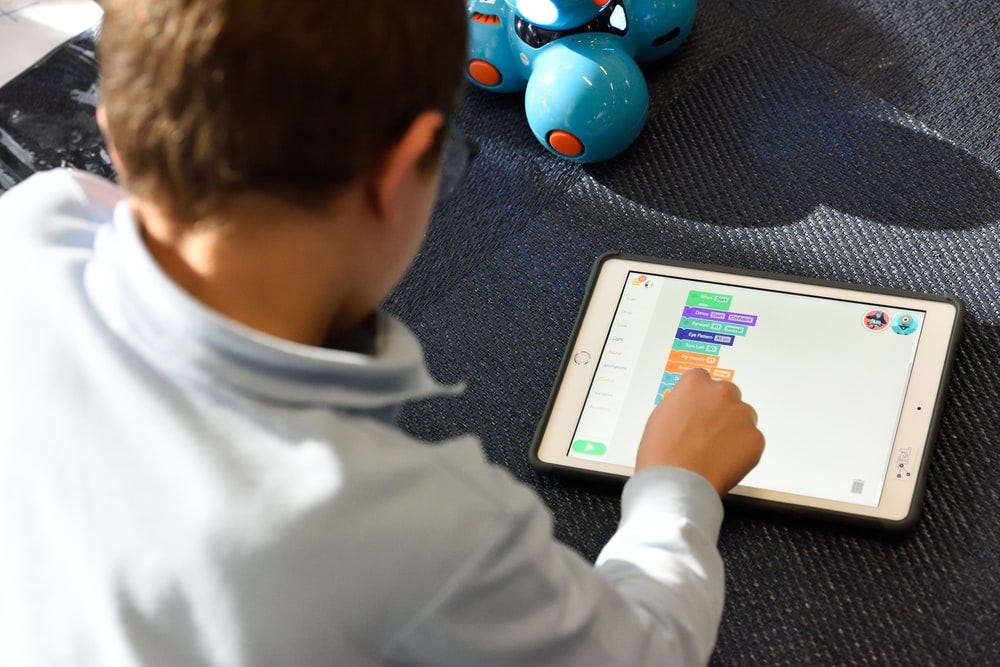 I am looking at the following four themes in the education space to make investments. There are various ways you can think about the areas of investments in education, like segmenting by age group of intervention (early childhood to life-long learning) or segmenting by various business models, use cases, or market segmentation.
1. Mobile Learning
Mobile Learning is primarily a consumer phenomenon across the planet, and consumer-facing Mobile Learning suppliers across the globe raised $568.3 million in 2017. In general, mobile brain trainers and educational games for young children dominate the consumer learning technology market. In China, mobile apps that map to the PreK-12 curriculum are the most popular with parents.

2. Open Online Learning 
MOOCs (massive open online courses) have evolved from free programs to paid courses and branded credentials. They have also expanded into other languages and regions. Open Online learning can happen from various platforms, which are defined below:
Marketplaces: User-generated content like Udemy, Skillshare (C2C)

Centralized (Proprietary) content like Udacity, Lambda (developed by professionals understanding the industry needs). They create, brand, and deliver their material

Content platforms with content from certified brick and mortar institutes like Coursera, edX
The specialized skills, workplace training, higher education (distance learning programs) is getting delivered with the three models mentioned above.
3. Student and Education Finance 
Offering affordability through finance for higher education, skilling courses, and test preparation for deserving students and creating equal access to education for everyone. With sustainable new models emerging that provide fair terms to students and favorable returns to investors, student finance has the potential to be a growing terrain for investors.
4. Artificial Intelligence 
In the education sector, AI is increasingly used to enhance student learning and intelligent interactive programs using various technologies such as machine learning, natural language processing, and in-depth learning to help in the overall knowledge of students. We see the emergence of AI in the following use cases:
Learning Chatbots

Personalized/ Adaptive Learning - Assessments, Doubt Clearing, Test Prep, Tutoring, Counseling, and Learning Platforms

Translation Services, Language Learning and Vernacular AI
Time is ripe for the ed-tech fund and studio
We should stop assuming that continuity of education outside of a typical classroom cannot occur; educators and technologists need to come together to reduce the barriers to learning outside the classrooms. The entrepreneurs can use this opportunity to bring elements of instructor-led, portfolio-approach, social and peer to peer learning to kids sitting at home, using various tools like Zoom, Slack, Notion, Instructables, and Tandem, or building tools from scratch.
I believe more than ever - this is the time for redefining the future of education and learning. We need a REBOOT button.
---
I am continuously looking for first-time funds, and fund managers who are looking to create their first-time impact funds with an edge or a differentiated value proposition in emerging economies. If you are building one, please do write to me. I would love to learn more from you and would be happy to help in any way.
With Love,
Sagar
---
About
"first followers" is founded by Sagar Tandon, a founding member at Moonshot Ventures. You can reach him at sagar@moonshotventures.org.
Occasionally, he blogs about the responsible investing, tech for good, venture capital, investment thesis, conscious capitalism, collaborative consumption, community, and humane lifestyle.